Markers: Studio Series Dual-Tips 

​​​​​​​
The Studio Series are pretty great for Beginners looking to dabble in Marker Art: relatively inexpensive, dual-tipped, multiple colors in a set. I am writing this after using them for six weeks now, and this is my experience: 
Color-wise, these are very vibrant markers, and do not fade too much (Artworks here are from a month after).
However, because they are so pigmented, they do bleed a bit, but can be mitigated using good quality paper and the "fine" rather than the "wide" brush. But that won't stop them staining your fingers sometimes, so use carefully.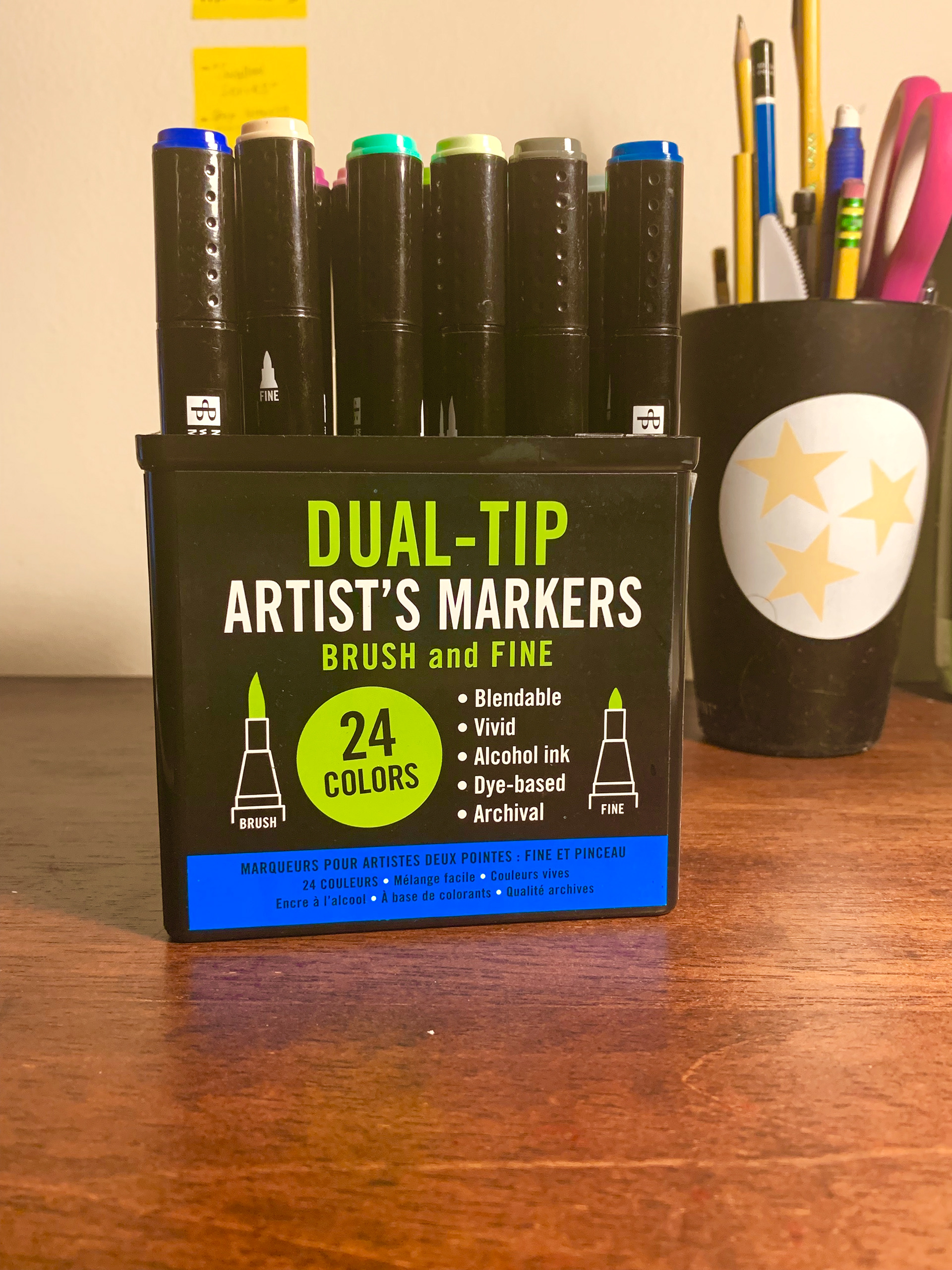 These markers aren't very durable: over a four week period, the hairs began to split, so extra care had to be taken to not make mistakes. In the video, you can see some colors come out a bit scratchy.
 Frequently used colors (e.g skin tones and shadow greys) also began to dry out after 3-4 weeks. In all fairness, I used them for Inktober (Daily Drawing Challenge). But because these are non re-fillable markers, when they dry up, that's the end of that. If you use markers as frequently, bear in mind: you may spend $40 every month, even if just a handful of markers dry out. 
.....And that leads us to Price: I bought these from Barnes & Noble for $40, but they are much cheaper online, generally ranging from $29-39 . For 24 markers and such vibrant colors, I personally think that's not a bad deal, especially if you're a beginner and unsure of where to start.
The 24-set comes in a black box with a clear cover, which is not very portable, but nice to keep all the markers organized in one place. See examples of work I created with these markers: 
Follow me on Behance or Instagram: